The FBA Tool is a leading all-in-one software suite for Amazon sellers. The company is headquartered in Irvine, California. The company has several offices worldwide. With more than 60 employees worldwide, the Amazon FBA specialist strives to provide high-precision, data-driven and comprehensive software to sellers everywhere. We have looked at the tool for you and tested it.
At a glance:
Price:
0 to 397 USD per month
Discount promotions:
The price models
PLATINUM PLAN

97 $ per month
The ideal package for entry-level at Amazon FBA

Sign up here
DIAMOND PLAN

197 $ per month
Ideal for professional sellers


Sign up here
ELITE PLAN

397 $ per month
Suitable for companies with access to all functions, seminars and training

Sign up here
---
Our experience with Helium 10 – the market leader in testing
Quality
The accuracy of the data is the be-all and end-all of any tool provider! If data is only roughly estimated or extrapolated or even misrepresented, this can subsequently have a negative impact on analysis and decisions. In the end, you can lose a lot of money as a result. That's why we tested the tool intensively. But we have had every single tool tested for heart and kidney by Amazon sellers, who generate six-figure sales per month. We received positive feedback throughout. The tool drives very accurate analyses and is therefore absolutely reliable.
Our rating:
4.7 / 5
Value
According to our experience, the provider is more expensive compared to other solutions on the market. BUT: Like no other provider, the market leader also offers a large number of different tools. If you had to pay them individually, you would also get a much higher sum. Helium 10 impresses with excellent user guidance and high data quality. As a icing on the cake, the provider offers everyone who has booked the PLATINUM, DIAMOND and ELITE Plan a complete Amazon FBA course – the Freedom Ticket with Kevin King, which has a value of 997 USD.
Our rating:
4.8 / 5
Usability
In our experience, the tool from California achieves the great balancing act between a high user-friendliness and a wide range of various tools. All tools convince with an intuitive menu navigation. They are logical and easy to understand in themselves. In addition, the results of the tools do not stand for themselves, but can be linked both logically and technically. If you are on the hose, you can watch really helpful explanatory videos for any tool, contact the support or exchange ideas with the community.
Our rating
4.6 / 5
Support quality
The FBA tool has a support area that provides quick answers to any topic, such as product research, keywords, launches, product listing optimization, etc., if you can't get any further. The user is well taken with step-by-step explanations. In addition, Helium 10 offers easy-to-understand explanatory videos. If you are still on the hose, the community is available or can send a request directly to the support. The only catch is that the support is "only" in English.
Our rating
4.3 / 5
Our overall rating
In our opinion, Helium 10 Tool offers a powerful product portfolio that leaves many competitors in the shade. In addition, the California-based company is committed to continuously developing or adding its tools. The prices are a bit higher than the competitors, but you can choose a suitable package, which can also be cancelled monthly depending on the duration of the subscription. In addition, you get a lot for the money – even a complete and high-quality Amazon FBA course. The whole thing is rounded off by a logical user-friendliness as well as a strong support. In short, we can recommend this FBA analysis tool to anyone who wants to get started with Amazon FBA or scale their business.
Our overall assessment
4.7 / 5
The tools of Helium 10
The FBA specialist has an arsenal of a wide range of tools that are necessary for all steps in the Amazon FBA business. Below, we've looked at all the tools the provider currently has on offer:
+++ Research Tools by Helium 10 +++
Blackbox
This tool is ideal to find the right product for sale on Amazon. With over 450 million ASINs, Black Box is an extensive product research tool that delivers reliable product results at lightning speed. Black Box helps to find the most successful products. With the help of intelligent filters, high-turnover products can be found that exactly match your requirements and requirements. Search by product category, estimated monthly revenue, price, weight, reviews, number of images, and more.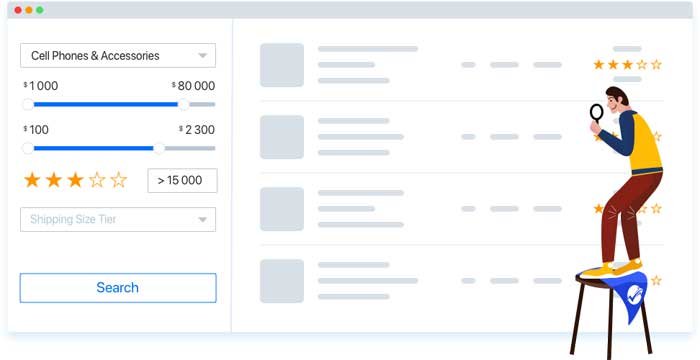 Profitability Calculator
With this tool, sellers can make important pricing decisions by identifying important net profit or loss results based on cost factors in your Amazon business.
Trendster
With this tool, you can quickly analyze products to identify sales strategies based on seasonality and better plan revenue fluctuations and cash flow decisions.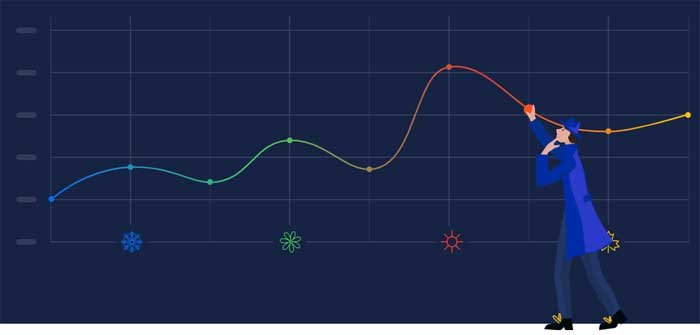 Xray
The Google Chrome Extension is a powerful tool that bundles the important and decisive metrics for a successful product search. With this tool, you can see in seconds how much potential Amazon has.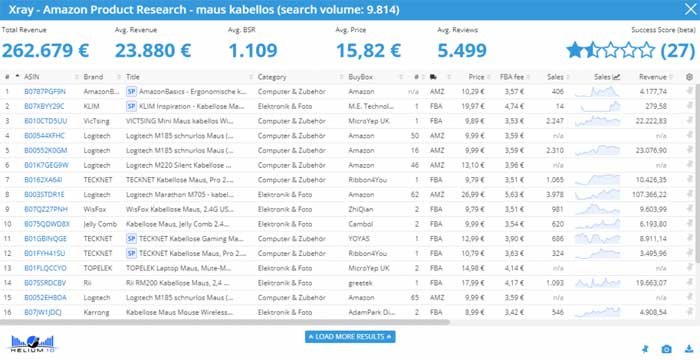 Review Downloader
Review Downloader reveals valuable customer opinions to create products that are better than those of the competition. By filtering hundreds of ratings in seconds, you can avoid many hours of manual work.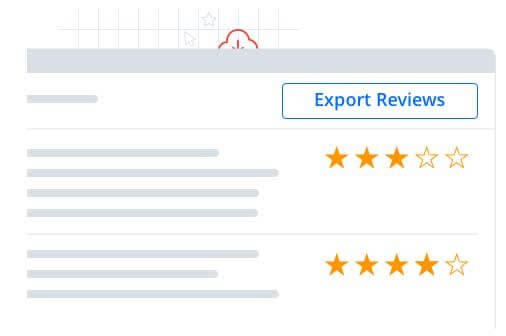 +++ Keyword Research Tools by Helium 10 +++
Cerebro
Cerebro is the powerful reverse ASIN search tool that can be used to determine the keyword strategy of competitors for organic and paid searches.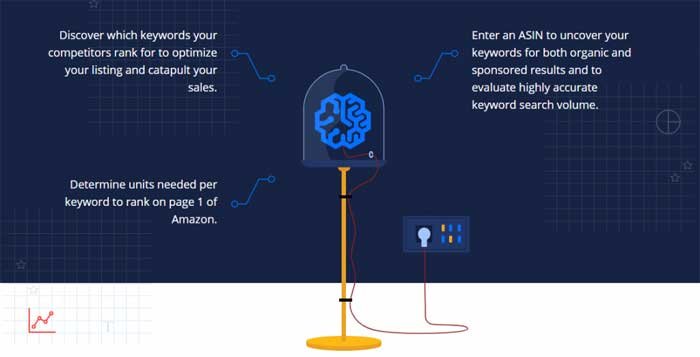 Keyword Tracker
It's absolutely important for success to know which keywords rank well and how many visitors get your product on Amazon. The Keyword Tracker allows you to optimize keywords and visualize how changes affect the ranking of a product listing for the selected keywords.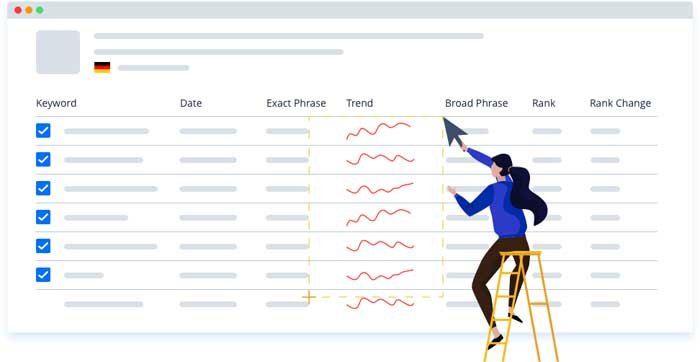 Magnet
Magnet has the largest database of actionable keywords for Amazon on the market. It is a keyword aggregator, with which you can find the most effective keywords, in order to be able to rank as high as possible with products.
Misspellinator
Use frequently searched but often misspelled Amazon keywords. Incorrectly written search terms often have little to no competition and are a great way to increase sales. Pack them into your product list backend to get a leaderboard. Put your products at the top of search results when shoppers often misspelled variations of your keywords.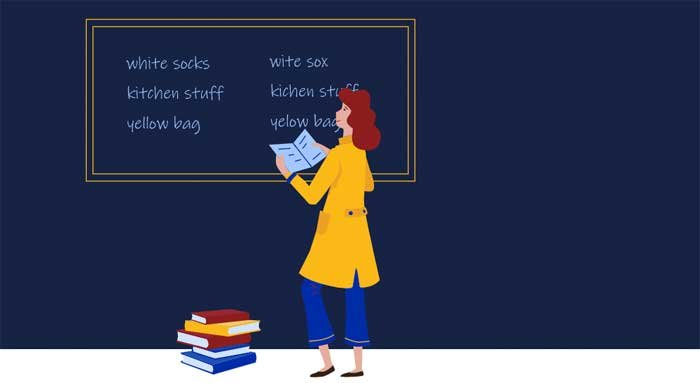 +++ Product Launch Tools from Helium 10 +++
Ads
Run Amazon PPC campaigns with ADs like never before with smart suggestions, simplified campaign management, and clear measurement data – all at your fingertips. Improve ad performance with automated bid proposals based on metrics that are important to you, such as ACoS, CTR, and CPC. ADS Beta also generates new and exclusive keywords using advanced rule-based algorithms.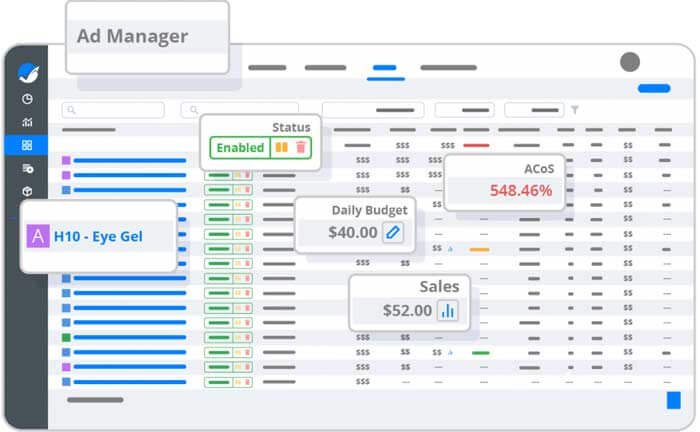 Portal
Use Portals to increase external traffic from virtually anywhere in your customer funnel directly to your product page with easy-to-create, conversion-optimized product landing pages designed specifically for Amazon sellers.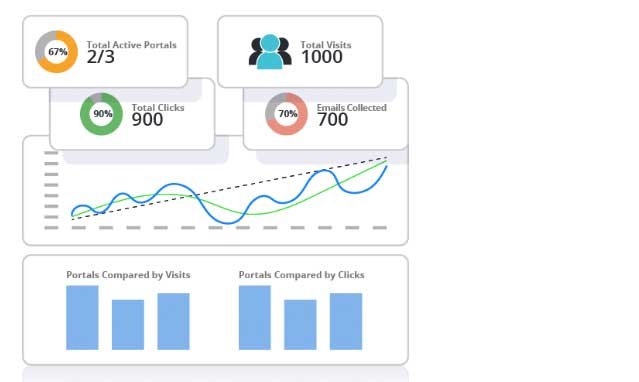 Follow-up
Follow-Up is a customizable email autoresponder that automates customer service. Here you can communicate with customers based on delivery triggers to get valuable feedback, reviews and more.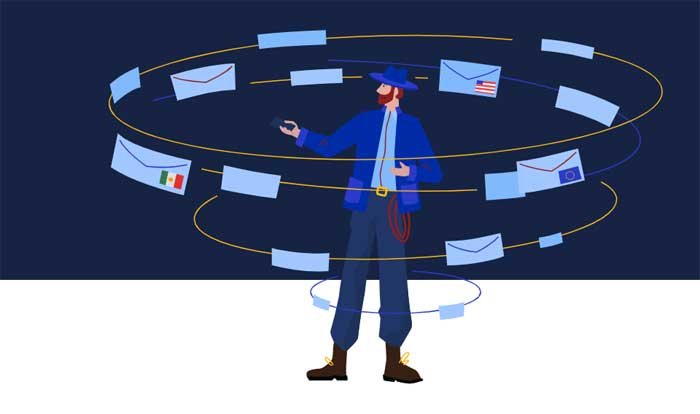 Frankenstein
This tool is a powerful keyword processor that converts thousands of keywords into cash-generating keyword lists in seconds.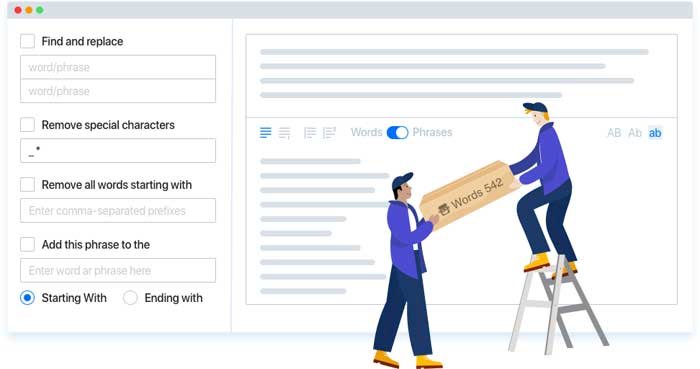 +++ Listing Optimization Tools of Helium 10 +++
Index Checker
With the Index Checker, you can quickly check if the best keywords are indexed for the front end and backend of your entries (seen by Amazon), thus ensuring the complete optimization of the entries.

Scribbles
Scribbles helps you create and continuously optimize your content on the Amazon item detail page for the first time to attract more customers and sales.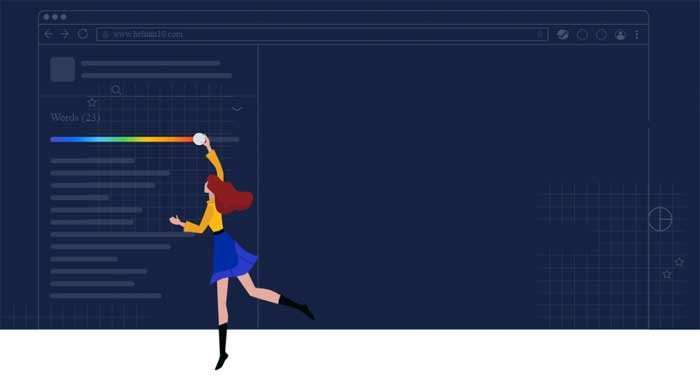 +++ Maintenance Tools of Helium 10 +++
Profits
Profits' easy-to-use dashboard allows you to easily track sales developments from day to day, week to week, and year after year, so you always know where the company stands. The Profit Dashboard can be customized to meet the needs of a company.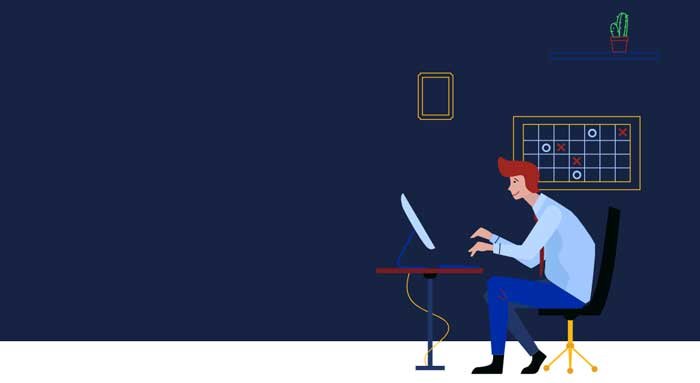 Alerts
Alerts from prevents fraud and other unintended changes to listings by monitoring selected ASINs around the clock. When a change is detected, an e-mail or text message is sent to notify you of the change so that you can respond immediately.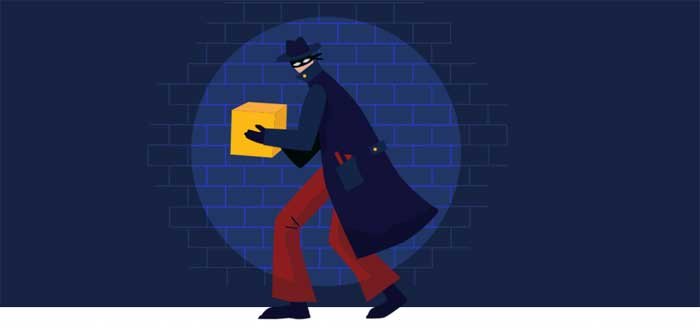 Inventory Protector
The easy-to-use Inventory Protector tool can limit the number of units of an item that buyers can purchase at the same time, protecting themselves from revenue losses from clever coupon stackers that may clean up inventory.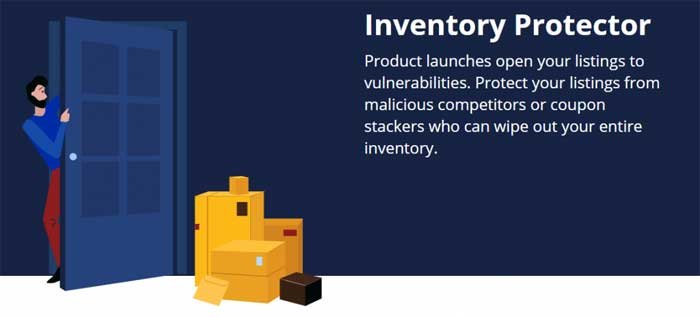 Refund Genie
Refund Genie finds unrefunded, lost or damaged inventory that must be refunded by Amazon. Detailed reports are quickly created so they are easily sent to Amazon to collect debts immediately and offset losses.
Market Tracker
With a dashboard, Market Tracker visualizes the market health of your product with easy-to-read analysis, insights, and rankings. This way you have an eye on how your product performs on the market and where your competitors stand. All this updated daily with valuable recommendations for action.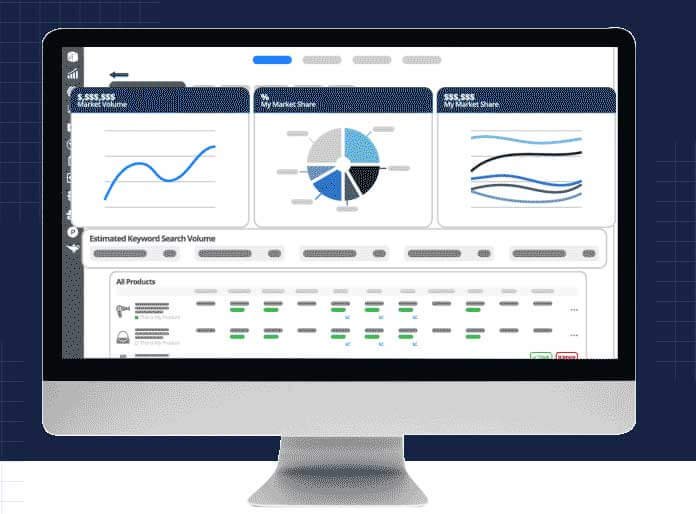 Mobile App
With the app from, you can view the same analysis and notification tools on your smartphone. Get instant notifications and important sales data when you need them most. Keep an eye on your business no matter what you are. Available for iOS and Android.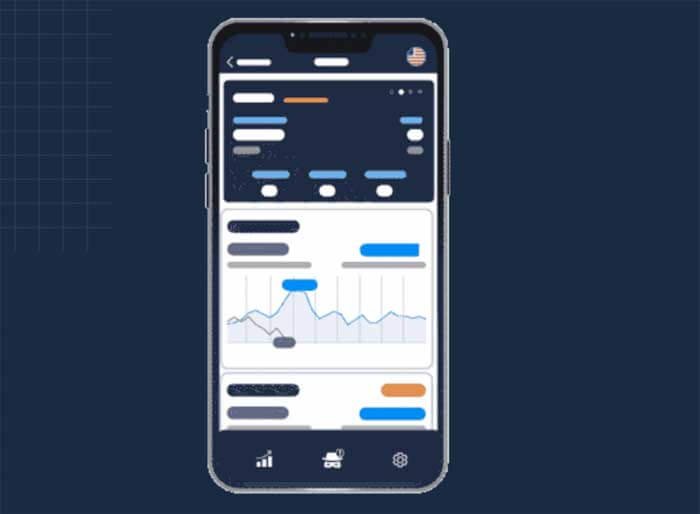 Frequently asked questions about Helium 10
Who is Helium 10 suitable for?
The tool is suitable from a bloody novice to a seller, which generates seven-figure sales with its sales on Amazon.
Are there discounts for Helium 10?
Yes, there are discounts for the FBA tool.. On the one hand, there is 50% for the first month. This discount promotion is suitable for those who want to try out a month. Then there is a 10% discount on the entire term – perfect for those who want to use the FBA tool in the long term. Click here for the discount promotions.
Is helium 10 a month can be cancelled?
No matter which package has booked, you can cancel monthly. If you complete an annual package, a monthly package is of course not possible. Here, however, you have the advantage that you get 12 months at the price of 10. Since it is imperative to work with tools for a successful Amazon FBA business, an annual subscription is recommended.
Is there a free version of Helium 10?
The tool has a free basic version. This already offers an incredible number of functions. But if you want to get off to a good start with your Amazon Business, we recommend at least a Platinum account.
Is helium 10 also available on german?
The supplier wants to quickly conquer the international market. Since Germany is the most important market for Amazon after the United States and is therefore also very interesting and lucrative for sellers, one can assume that helium 10 will also be available on german.
What is a good alternative to Helium 10?
Junglecout st a strong competitor. The two companies have long been a head-head race. Who is the better provider of FBA tools is a matter of opinion. Both providers offer powerful solutions. Continue to the review of Junglescout.
Our experience on Helium 10: The conclusion
If you build a successful FBA business, you will find it difficult to get around this provider. We have consistently had positive experiences with the FBA tool in terms of price, ease of use and accuracy of the data. Whether you're a beginner or a professional who wants to develop your business even further, Helium10 is the right tool for every level. The makers of Helium10 also do not put their hands in their lap, but continue to develop the tool. Let's round off the offer with courses that appeal to both beginners and professionals.